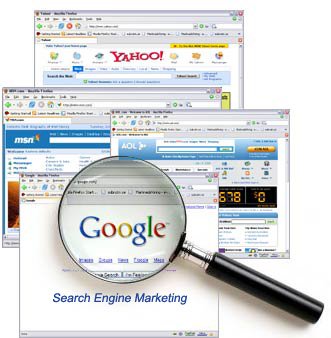 The following list of search engines contains the URLs to each one's site submission form. Guide notes to the non English language search engines follow the list.
Think yourself lucky you're not reading my first draft for this post. I planned to pen a good introduction to this short list of search engine submission URLs but it looked like a load of bollocks on re-reading it so I deleted the lot.
Most of these are "foreign language" search engines. Except for the first 4 and the bottom 2, each one's main user base speaks a first language other than English.
Quick Submission Tip:
The quickest way into any search engine is to get a site spidered by its bots. Placing a site's link onto a high profile, regularly indexed, web page is the quickest way to get that site in a search engine's index.
The List
Click the names to open site submission forms in new tabs. See advice notes below for extra information.
Submission Advice
Use Google Translate to aid submissions to site's displayed in languages you do not speak. It helps to have both the translated and original versions of each site open simultaneously. Complete the forms in the site's original language but cross-reference with the translated version to work out what information goes where. I would post pictures but submission forms change unexpectedly.
A good guide to the Chinese language sites has been written by Gordon Choi. Gordon's guide includes pictures and submission advice.
Advice is only given for those sites that necessitate more than the completion of a simple form so not all the sites in the above list have guidance notes written here.
Gimpsy
This directory-cum-search engine accepts free site submissions in return for a backlink to Gimpsy from the submitted site. It has a Google Page Rank of 5 and is estimated to get around 33,000 daily page views. Not high volume traffic but it is a reputable site to be listed within.
Baidu
Submitting to Baidu is straight forward. Fill out the form and press the button next to the captcha. DO NOT be alarmed by the red writing on the result page. It just says that your site submission has been successful.
Yandex
Russia's number one search engine. You need to register with Yandex before you can submit a website's URL.
Click here to register a Yandex user account (This is the same as clicking the link-text "Зарегистрироваться" on the Webmaster Tools login page).
Once registered, click here to submit your URL to Yandex.
The webmaster area has an English language display option. Find the little Russian flag at the bottom of the Webmaster Tool area, click it to switch the language between English, Russian and Ukrainian.
Blekko
Consider this when submitting your site to Blekko:
Blekko is a hand edited search engine. Most sites are picked up by its search bots. Sites that are considered spammy are removed from the index, certain types of site are given preferential treatment to others; for example medical and research sites that are returned in search results are those that have been vetted by Blekko's editorial staff and deemed sufficiently authoritative to be able to give advice regarding its subject.
Manual submission to Blekko is different to any other search engine I have ever submitted a URL to:
register an account by clicking here
once registered, login then click here to register a slashtag
name your slashtag after your website
type your website's URL into the section entitled "List websites and slashtags:"
lastly, click the "Create Listing" button.
Ask
You can only submit be ask by submitting a sitemap to it.
Replace "http://domain.tld/sitemap.xml" in the following URL with your site's sitemap's location then open the edited URL in a web browser.
http://submissions.ask.com/ping?sitemap=http://domain.tld/sitemap.xml
Sitemap submission to Ask, Bing and Yahoo is discussed near the bottom of Danard Vincenti at Flickr for his Search Engine Marketing image at the top of this post.