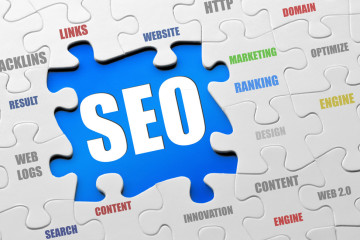 On a quest to find the ultimate of WordPress SEO plugins. The King of kings, the Shahanshah, the Emperor of Emperors of the WP world of SEO plugins. This has been a long quest and I need your help to complete it.
I need a plugin that handles both search engine optimization (SEO) and social media optimization (SMO)
A plugin that is kept up to date with whatever new algorithms and features are released by major search engines and social networks
A plugin that helps me tell search engines what my pages are about
A plugin that integrates my website into the semantic web of things
I want to continue to write impressive content, to add metadata for Google, Bing, Facebook, Twitter, review sites and all the rest, and I want to do this without gaming search engines, upsetting readers or getting over optimization penalties.
Where can I find this SEO plugin?
I am not offering an answer. I don't know the answer. I need your help.
At the time of writing this article, I use SEO Ultimate to manage JournalXtra's metadata. I wrote about this plugin as recently as December 2013.
With SEO Ultimate I can set metadata (including rich snippets) for search engines and social media networks. Sadly, the developer has moved on to new projects and the company that released SEO Ultimate is still looking for a new developer to fill the void. This has been the case for about a year. The plugin needs an update to bring it up to speed with modern search engine practices and to increase the number of rich snippet types that can be added.
As free alternatives to Ultimate SEO we have — to name a few — SEO by Yoast and All in One SEO.
I'm worried to use Yoast SEO because Yoast issues bug fixes in every update: how can the plugin have so many bugs? It is good that the bugs are fixed but the plugin has been around for so long that it should have fewer bugs by now. Many sites I work on where Yoast is installed have server error logs filled with PHP warnings issued for errors caused Yoast. Even with the bugs it is still a good plugin.
Yoast requires a pro addon to give it WooCommerce integration and it apparently lacks compatibility with some custom post types and fails to work with page builder plugins like Themify.
Yoast does have limited support for Open Graph (Facebook and G+) but this support is way behind the OG support offered by Ultimate SEO.
Ultimate SEO has support for rich snippets yet Yoast does not support rich snippets despite Yoast being in active development while Ultimate's development is dormant. Rich snippets  allow extra food to be fed to search engines in the form of post and page metadata that describe reviews, places, people, events and recipes.
Plugins like All in One SEO and Greg's Ultimate SEO both lack features offered by Yoast and Ultimate SEO; and have you seen the control panels! They are too complicated for me to bother with them: I'm getting old; I like simple.
It's a pain! Not sure what to do for the best.
SEOPressor: Impressive name, off-putting reviews
SEOPressor has an impressive name but I'm still reading up on it and from what I'm reading, I can't trust this plugin.
But not for the reasons you might think…
Most of the SEOPressor write-ups I can find in Google are affiliate reviews. That says two things:
If the affiliates use SEOPressor then the plugin is awesome because the marketing reviews are about all that come up on page one, page two, three.. of Google;
Secondly — and this is the negative — it is too spammy:  The marketing strategy is so good that the plugin looks too good to be true. This is probably not SEOPressor's fault.
Have to say, SEOPressor does appear to get sites ranking with sky-high SERPs but I'm put off by the lack of negative or impartial reviews. I guess this is a case of good marketing and a great product being negative for a business's reputation.
There are threads in Warrior Forum where people say to stay away from SEOPressor but few of the posters backup their opinions with hard evidence of why they say to stay clear of the plugin.
I think SEOPressor is a sweet plugin. The control panel is beautiful and very easy to navigate. It is feature rich. But so not sure this plugin is worth $97. The single site licence is $47. I would happily pay $47. But, as a developer I need the developer licence. Maybe I should splash out for it. My clients would love the ease of use it offers.
Want to see how SEOPressor's backend looks?
Not many screenshots of Pressor's backend exist so here are few for you to look at.
What's a guy to do?
Maybe I will replace Ultimate SEO with a combination of plugins:
That seems like an awful lot of plugins and a headache to manage in the WordPress post editor screen.
Think I will stick with Ultimate SEO or possibly move to Yoast in combination with a schema plugin.
I'm leaning toward spending $97. Want to help me save money? Give me your advice: SEOPressor, Yoast, SEO Ultimate or something else altogether?