Every six months a new version of the beloved Ubuntu Linux is released into the wild to bring both joy and frustration to its early adopters. This time we have the Long Term Support (LTS) version 10.04, Lucid Lynx, and she is gorgeous. Lucid's most joyful aspect is her new look gnome desktop and easy access to Ubuntu One, the free 2gb online storage facility offered to all of Lucid's adopters and her misery is the mass of files that need to be installed to make her sing and dance to her full multimedia potential – yes, I'm talking about the codecs and applications.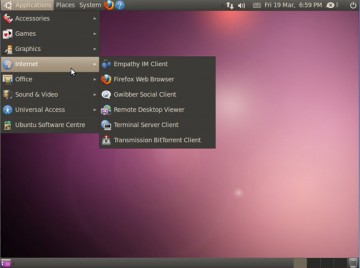 Lucid Lynx might kick her older siblings into the ground with her quicker boot time and sexier profile but without the multimedia codecs required to play mp3 and wav files and the extra repositories needed to kit her out with better application and game jewelery she is only a little sexier than an elephant in a mini skirt than she is the feline temptress she should be.
To help bring out the sex factor more befitting of the name Lucid Lynx, here are a few extra software repositories and tips; all of which apply to Ubuntu, Kubuntu, Edubuntu, Xubuntu and all Lucid's other incarnations. If you prefer, you could wait around for Linux Mint, which is the multimedia ready version of Ubuntu, to release a version based on Lucid Lynx; but even then you would need to add extra repositories for more games, applications and utilities.
The next page covers:
A Few Tips
Medibuntu
Enabling Disabled Repositories
Installing Restricted Extras
Ubuntu Studio
PlayOnLinux
Winetricks

VirtualBox
IPList
GetDeb and PlayDeb
SDLMAME and SDLMESS
LAMP
Additional Repository & Software Resources
Key Server Lists, and
Additional Repository Guides
I will update this guide to extra repositories for Lucid Lynx as and when I find more items to add to it or as and when items within it need to be updated.