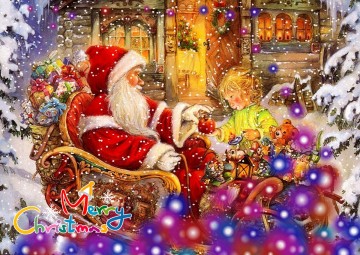 Only a few days to go and the big man of Christmas will don his red cloak, ready his reindeer and fly from house to house, climbing chimney after chimney to deliver gifts to loved ones around the world.
Web developers love gifts too and will enter sleep Christmas Eve with restless imagination to awaken Christmas Day with expectant hearts wishing for warm drinks, family cheer, home cooked Christmas dinner and little eyes surprised at presents resting under a tree adorned with glowing lights, baubles and tinsel.
With so few days to go, what can you get your web developer? What will surprise his heart and spin the cogs of his inner geek? What will keep him busy and out of the kitchen while you cook?
Gifts for geeks and web developers…
A laptop? Probably has one of them. A tablet? Bet he or she has one of them too. A new mouse? Possibly. I've worn out a few mice in 2013 but mouse style and shape are a personal preference so get ideas by looking at the existing one first.  Windows 8 upgrade? A geek will most likely use Linux so a Windows 8 upgrade is out of the question.
Lego bricks, mechano sets, a Dr Who Screwdriver, remote controlled toys and most gadgets with flashing lights will keep a geek happy. But they take time to deliver and web developers are not necessarily classic geeks.
Software is a good bet. Software can be downloaded so delivery time is minimal.
If your other half is a web developer who builds websites with WordPress then the Genesis theme framework with the Dynamik child theme will keep the geek heart beating happy for years to come. How do I know? I am a web developer. I love this combination. I would want them if I didn't already have them.
Most of all, a hug and a smile will keep your other half happy. Enjoy a very merry Christmas with good wishes from JournalXtra.
Disclaimer: I am a geek, I enjoy cooking and will be found in the kitchen Christmas Eve, Christmas Day and Boxing Day (drinking more than cooking). I am a StudioPress and Cobalt Apps affiliate marketer. I will receive I nice Christmas bonus when you buy Genesis and Dynamik through the above links. Oh, and I'm not Christian. Enjoy Christmas however you celebrate it.