A couple of years ago I met a remarkable woman named Blanca Stella through JournalXtra. We've kept in touch and worked together on a number of web development projects since then. Not long ago we decided to cement our good working relationship into a business partnership.
Our 'new' partnership gave us both a good excuse to dive in and redesign our business sites. I'm very taken with Blanca's site. She's done an excellent job with the redesign and I want to share it with you. So without further adieu, I am very proud to announce the reopening of — ta dada daaa — VizRED!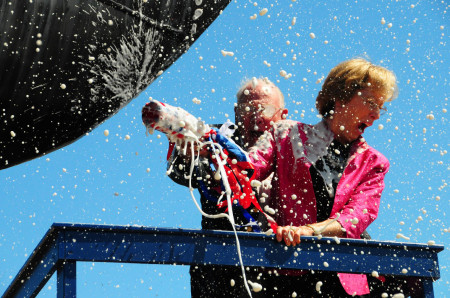 Working as both VizRED and WP Service Masters, we provide technical support, web development, social media management and digital media marketing services that build online presence and increase real world buzz and sales.
We are lucky to have one of those rare and beautiful working relationships where people have different skills yet share very similar goals and alike minds. We value communication, we value each other's skills, we value our clients and enjoy bringing their web development dreams into reality.
Our common dream is to provide digital services with transparent structured pricing.
So many web workers hide their prices behind "Call now for your quote" buttons and tailor their fees to whatever they believe they can squeeze out of the business they're quoting for. We don't feel comfortable doing that. We believe in honest business practices.
So, if you see me walking around with a smile on my face, you know why: it's because I'm working with someone remarkable. I hope your working relationships and business partnerships are just as good.
You are very welcome to get in touch with us by hopping over to WP Service Masters to chat with me or you can pop over to VizRED.to chat with Blanca about the services we offer.