Every couple of days I receive an email from a company that is my main supplier of business cards, marketing fliers, baseball caps, pens and pretty much all my marketing materials. It is also a company I advertise on many of my websites. If you have used the Net a lot or have visited any of the freebie and coupon sites then you will know who I am talking about: Vistaprint.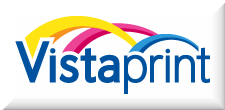 I like the offers, don't get me wrong. I only use Vistaprint to take advantage of their special offers. But I just wish Vistaprint would stop sending me so many special offer emails. Here is an example, in the past two weeks I have been sent emails entitled:
Plus a few more that I might have deleted before writing this article.
I envy Vistaprint's marketing style. Their mail-shots are a lesson in marketing in themselves. Look at this one to see what I mean: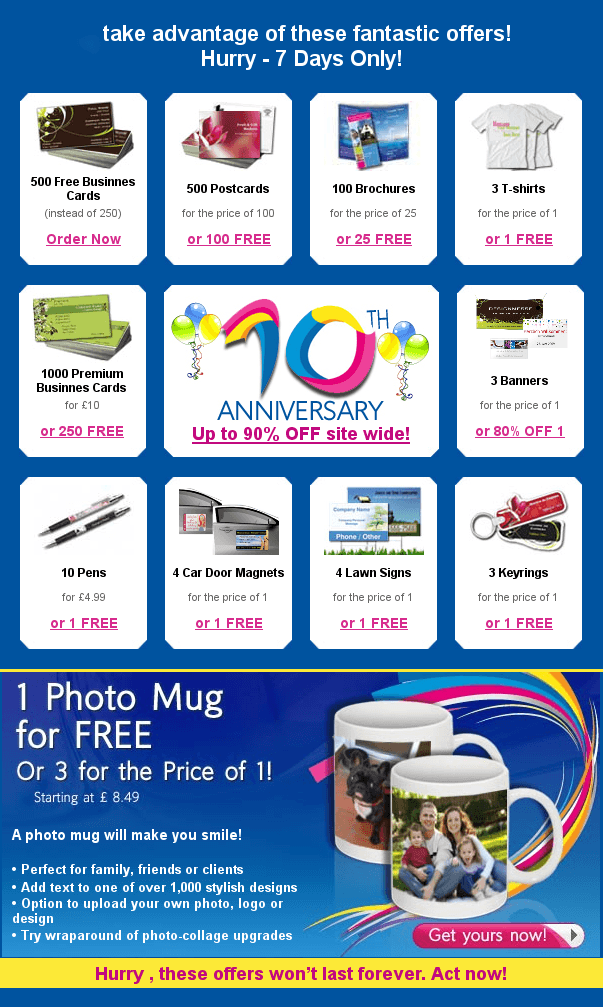 The question is: should this be treated as spam?
The special offers have encouraged me to buy their business cards and baseball caps (something I need to keep the sun off my shaved head!). That just proves how successful their marketing campaign is. Their products are good and their prices are good – who can argue with free?
Vistaprint's free products only cost postage and packaging. Which works out at about £3 (just over $4) for the first item and one more per item thereafter. They deliver internationally at no extra cost. An achievement afforded by their business model – they outsource their workload to printers local to their customers. The millions of orders they process let Vistaprint dictate prices to their suppliers and heavy discounts to their customers.
But again, is it too much for Vistaprint to send marketing emails to their customers every couple of days? Would you market your free enticement products so frequently if you knew that most of your customers only purchased your free items? It might seem cheeky but that is what many of Vistaprint's customers do – they wait for the special offer email that has the items they need then order only those items.
They play it coy with the packaging though. They say that items shipped by their lowest cost delivery offering might take up to 28 days to arrive.
I have never waited longer than 7 days for my free items to arrive. Some items have even arrived within 4 day!
Tell me, what do you think is acceptable email marketing practice and do you think Vistaprint have got it right?