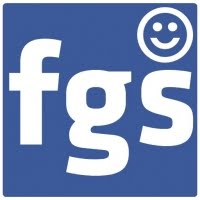 Friendly Gaming Simplifier, the free browser plugin used by hundreds of thousands of Facebook game players to make gaming more enjoyable has been forced to close by Facebook lawyers.
The plugin is used to collect and send Facebook game gift requests and to collect game wall posts from a game player's news feed.
In a notice posted here on the 6th January 2012, the Friendly Gaming Simplifier (FGS) developer, Arkadiusz 'flies' Rzadkowolski, announced that the popular browser app for Chrome and Firefox will no longer be available for download and that 'Flies' will not access his Facebook account from the the 6th of January 2012 onwards:
"I am really sorry to announce that time of FGS project has finished. After 1,5 year of providing users with a service that was meant to improve their gaming experience, I am shocked that this project ends in such an unpleasant situation as I am forced to stop it for good.

On the day of 6th January 2012 02:05 GMT+1, I have received a legal note from Perkins Coie attorney company, which is representing Facebook Inc., based in Menlo Park, California.

According to this note I must follow all of the below demands "In order to avoid further escalation of this matter":

Stop offering the FGS Browser Software, or any other software that interferes with Facebook's intended limitations or impairs the proper working of Facebook,
I must cease and not access the Facebook site(s) and/or services for any reason whatsoever.

Due to the fact that I am in no position of negotiating this terms (and can't afford the escalation of this matter) I am going to follow these demands.

On the 6th January 2012 20:00 GMT+1, I will:

remove FGS website,
remove all materials connected with FGS (source codes, backups etc),
will add a big permanent notice on top of FGS with a link to this note,
log out from my Facebook account for the very last time.

As of this time, sending any messages to my Facebook account will be pointless, since I will never ever reply to them. I was permanently presumed as an unwelcome/dangerous person to Facebook infrastructure and any of my activity on Facebook's site, platform, or network will be regarded as unauthorized access to its protected computer network, which enforces legal actions against me, if I deny to follow those restrictions."
It is another sad day in history when a big, powerful multinational social networking company takes legal action against one of its subscribers.
Facebook could easily have sent Flies a friendly message to ask him to remove FGS from his website. Instead they used the bullying tactics we've come to expect. They called in their lawyers and sent him a threatening letter.
But this time Facebook looks to have bitten a chunk bigger than it can swallow. There is already a petition of support with over 19,000 signatories and growing. There are nearly 5,000 petition comments and many messages of support are flowing through Facebook and on Flies' Facebook page:
"FGS HAS SAVED THOUSANDS OF FB USERS/GAMERS LOTS OF TIME FROM CLICKING ON THOUSANDS OF POSTS. IF FGS HAS TO BE CLOSED DOWN, SO SHOULD THE OTHER SIMILAR APPS. THIS A CATASTROPHIC FOR GAMES PLAYERS TO HAVE TO DO WITHOUT. PLEASE ALLOW FGS TO RETURN TO THE THOUSANDS OF FB USERS, SO THAT THEY MAY ENJOY STAYING ON FB." – NMH Narr
"Like many other users of FGS, I am disabled and spend most of my days and nights playing the Zynga games through Facebook. Without FGS showing me ONLY GAME REQUESTS, as it pulls all game requests and filters it from the rest of the chatter on Facebook, it enables me to see my neighbors needs and fulfill them better. Without FGS I simply will be unable to continue playing these games because the ever-changing Facebook feeds and the new "Timeline" will make finding the game requests more difficult. 

If Zynga is listening, you should step-in and help the developer of FGS keep this game feed collector available. Otherwise as a player, the games are more of a chore than a pleasure and I will be forced to stop playing the games and that means stop spending REAL money on them a well. 

Since FGS is NOT A CHEAT program nor is it a "BOT" that actually is involved in game play, I am surprised that Facebook feels threatened by it's existence. I hope the petition, and the status changes bu FGS followers is productive in making Zynga and Facebook understand that this does not hurt the gameplay of anyone including non-users, and FGS actually enhances the game play for it's ability to weed out the game posts for those of us who only use Facebook as a way to play games. 

If you agree, please sign the petition and let Facebook know how you feel by going to their suggestion form here: http://www.facebook.com/help/contact.php?show_form=ui_other." – Sean C. Fagan.

One commenter at CNN wrote:
"Early in December, Sergey Smirnov visited the Facebook office in California. He is the creator of Facebook games like Puzzled Hearts, Charmed Gems and Puzzled Dogs. He went to the Facebook office for the sole reason of shuting down the Friendly Gaming Simplifier. He changed his games so they could not be used in the FGS. But that was not enough for him. Now a month later we see Arkadiusz 'flies' Rzadkowolski with a lawsuit against him. I do not believe in coincidence. Flies is a college student that did nothing but help others and never ask for anything in return. I do not believe Zynga had anything to do with it. This is the work of Sergey Smirnov. Flies tryed to help others in the puzzle games and did say that he had issues with the developer.  I can not believe that Sergey would do this to him. How would Sergey feel if he was back in college and some old guy tried to destroy his future when he was just being nice to other people. I guess Sergey would never be in that position." – JoyceDowning
In a couple of years when people develop RSI, tendinitis and arthritis in their fingers and wrists, will they sue Facebook  and Facebook game developers for not making their games require less clicking? Will Facebook regret closing applications that automated the clicking? I hope so.
"An easy way to save yourself from RSI and arthritis. I don't use it now but I did in the past. I don't care what anyone says, I care more about my fingers and tendons than I do about people thinking it's cheating. As most FB game players use scripts, it's a case of use a script to make game play fun or suffer and be a miserable fucker." – Your's Truly.
So if you woke up wondering:
"Where's FGS?"
"What's happened to Friendly Gaming Simplifier?"
"Why did Facebook send Friendly Gaming Simplifier a cease and desist letter?"
"Is there an alternative to FGS?"
Well, now you know.
Shame on you Facebook. Remember who needs who most. Know there are other social networks. Understand that we know how to use our browsers to change pages.
Support FGS, sign the petition here
Update
This has now made its way to CNN. Please join the petition to have CNN run a story on this. Let's go global to defend individuals against Facebook's bullying tactics.
Update 2
The petition is steamrolling ahead with over 30,000 signatories since 6th Jan 2012.
The CNN request to run the news item now has over 10,000 views and over 3,000 recommends.
A Facebook group has been created to help spread the word.
Together, united we can force a bully to back down.